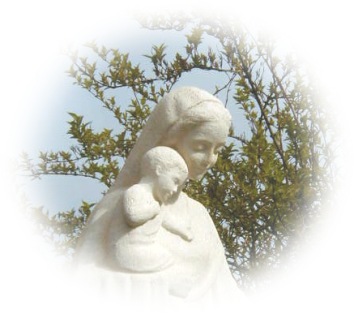 The
Foyers de Charite
are a fantastic organisation. They were founded in 1936 by Fr George Finet and Marthe Robin. They are communities of single men and women who commit themselves for life to a community, under the leadership of a priest who is the "Father of the Foyer". Their main apostolate is in giving retreats. They have 8 day "fundamental retreats" which go through the main points of the Faith, for those wanting to deepen their understanding, and people who are lapsed and wanting to return to the Church. They also do a lot of work with young people, with confirmation candidates and some Foyers run schools. They attract many vocations, and really are a powerful force for evangelisation in the places where they are established.
St Joseph's Parish, New Malden is hosting a retreat day on Saturday 17th March which will be run by the Foyers, with some members of a French foyer who are coming specially to England to make the Foyers more widely known in this country.
It should be a really good day retreat, beginning with lauds at 9:30 am and including Mass, talks and testimonies from members of the Foyer, time for prayer, opportunities for confession and the chance to learn more about the Foyers and their spirituality. The day will finish at around 4 pm. More info on their
website
.
Bloggers will of course be aware that New Malden, as well as having the wonderful Fr Peter Edwards as its Parish Priest is also home to a
celebrity blogger
and a celebrity non-blogging priest. Here is your chance to brush with fame as well as have a day of prayer and renewal!